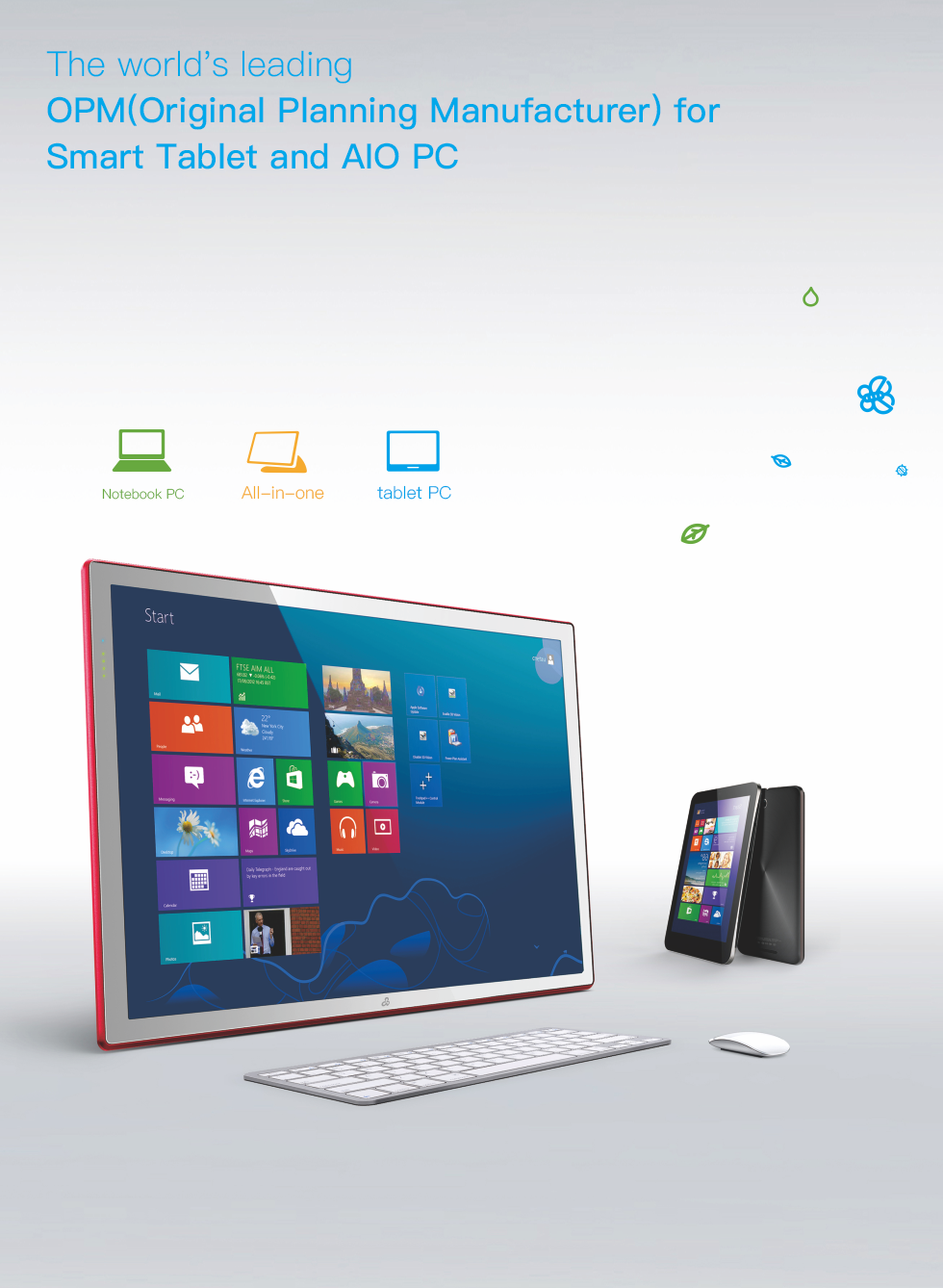 Since its inception in Year 2008, 3nod Information Technology Ltd. has fought perpetually, under the 3nod conglomerate vision of Smart Life Creator to architect a fortress that houses vertical integration in PC OPM manufacturing with world class value activities including original product/ID design, cutting edge state-of-the-art technology in mechanical, electrical, & software, complimented with seamless webs of international & local supply chain as well as leading manufacturing facilities & thorough after service network, 3nod Information Technology Ltd. devotes to providing one-stop-shopping solution to our world class PC brand name clientele.
  Innovation and solid execution mingle and penetrate among key value activity chains within the company successfully help brought products including Desk top PC, All-in-one, tablet PC, and Notebook PC to market under OEM, ODM, and OPM business models respectively, with collective annual manufacturing scale up to dozen million sets
  Inherited from the Chairman Liu's persistence on quality, value, and service, we strive to cultivate our strength in technology, quality, delivery, flexibility as well as services, thus gave birth to Company's 4 unique core value :
  1、Best-of –Breed industrial design team to boost product aesthetics as well as user experience;
  2、Standardization & modularization in product design escalate design quality as well as time-to-market;
  3、Well woven local supply chains complimented with well established system integration assure total cost of ownership and supply stability;
  4、Globally recruited international talent teams provide worldwide operation & service capability to satisfy tier one customers demand.
  Under such four pillars coverage, we constantly maintain frequent cooperation with strategic technology supply partner such as Intel, AMD, NVidia, Microsoft, Huawei, MTK…etc to acquire professional services so to maintain our leading edge in world IT market. Such four pillars naturally bring us intimate business relationship with world well-known brand customers, i.e. Lenovo, HP, Acer…etc.
  Looking ahead of us, it's our mission to build eco system in Smart IT Life Industry and march our self toward "Cloud + Terminal" & "Hardware + Software"arena. We commit to endeavor to bring high Price Performance Ratio product to our customer and consumer alike and spread "3nod Intelligently Made"product & value to each part of the world.